We offer private yoga classes in English, Thai Yoga Massage as well yoga courses for groups in Munich and surroundings (Dachau, Fahrenzhausen, Markt Indersdorf etc). We speak English fluently, so don't feel shy if you are not fluent in German, we can arrange private yoga classes in English for you and your friends or offer you a translation during our public yoga courses held in German.
PRIVATE CLASSES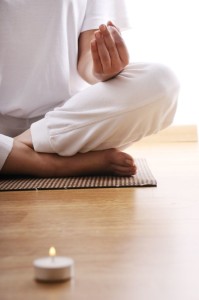 Too busy for a yoga course? Would you like to schedule your yoga classes with your personal teacher whenever and wherever you like? At home, in a park etc.
Are you keen on learning some special poses tailored to your personal needs? (i.e. headstand, scorpions, shoulder stand)
Would you like to practice only with your friends?
Maybe you are pregnant and you would like to practice at home?
Have you just got a baby and you would like to restart your practice with some classes tailored to your body?
Would you like to make a special gift to a friend? We personalise gift cards for you.
Every yoga class includes breathing techniques (Pranayama), yoga poses (Asanas) and a relaxation phase.
In our yoga classes we pay a particular attention to the fitness level of our students and we give personal advice on how to improve flexibility with regular practice. You will notice some improvement in your flexibility and in your mood from the first lesson, that's the good about yoga. And the more you will practice, the more you will benefit from your flexibility and the relaxation.
We have yoga mats available, but you can bring your own if you like. You will find more guidelines under
Styles
.
Price:
Private Yoga class, duration 90 minutes 90,-€
Buy a 5 pass for 5 private Yoga classes 400,-€ (valid for 6 months)
Your appointment can be cancelled 2 days ahead. After this deadline we are forced to charge you the full price. Thank you for your understanding. 
---
HATHA YOGA CLASSES FOR ALL IN FAHRENZHAUSEN
The Hatha-Vinyasa class is dedicated to beginners of every age and intermadiate. We will dedicate time to the explanation of the asana sequences and will focus on relaxation and breathing techniques. No specific level of fitness is required, just come and enjoy the experience even if it is your first time on the mat. the course is held in German.
Where? Grundschule in Fahrenzhausen, Schulweg,1
When? always on Tuesday at 18:30 – 19:30
How much? the course fee is 60,-€ per 10 hours
Drop-In class for 10,-€ is always possible!
---
VINYASA YOGA CLASSES in English in Munich
In vinyasa Yoga, each movement is synchronized to a breath. The breath is given primacy, acting as an anchor as you move from one pose to the next.
Vinyasa allows for a lot of variety, but will almost always include sun salutations.
It is a course for medium to advanced students. Expect to move, sometimes vigorously, from pose to pose.
Where? Yoga & Heilpraktikerpraxis Simone Klatt
Hirschbergstrasse 3 München/Neuhausen close to Rotkreuzplatz
When? Tuesday 19:30-21:00 Uhr (in English)
How much? Prices under www.yoga-simoneklatt.de
First drop-in class for 10,-€!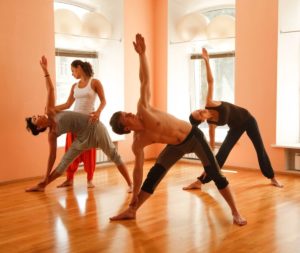 ---
PRENATAL YOGA CLASSES in Munich
Yoga can be very beneficial during pregnancy, as long as you take certain precautions.
Yoga helps you breathe and relax, which in turn can help you adjust to the physical demands of pregnancy, birth, and motherhood. It calms both mind and body, providing the physical and emotional stress relief your body needs throughout pregnancy.
Taking a prenatal yoga class is also a great way to meet other moms-to-be and embark on this journey together.
Where? Yoga & Heilpraktikerpraxis Simone Klatt
Hirschbergstrasse 3 München/Neuhausen close to Rotkreuzplatz
When? Tuesday 18:00-19:15 Uhr (in German)
How much? Prices under www.yoga-simoneklatt.de
First drop-in class for 10,-€!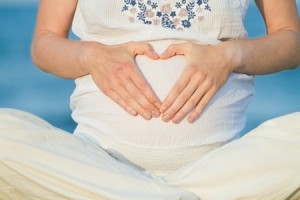 ---
ADVANCED HATHA VINYASA YOGA CLASSES
On demand with min 10 participants
This powerful yoga course is dedicated to advanced students with a good level of fitness and some experience in yoga. Athletes and young people will find this course invigorating and challenging. We will practice some energizing Vinyasa sequences and close every class with breathing techniques and relaxation.
Where? Turmzimmer, Grundschule Fahrenzhausen, Schulweg,1
When? On Wednesday 19:30 -20:30
How much? 60,-€ for 10 classes
Drop-in hours always possible for 8,-€