We are the founders of Traveling Yoga, the Yoga teachers and outdoor guides.
When you contact us, you talk to the same persons you are going to spend your holiday with. We are certified Yoga teachers and experienced outdoor guides. We love to live in close contact with nature and are passionate travelers and hikers.
When we are not traveling around the world, we teach Yoga in the Munich area.
Chiara and Jürgen, Founders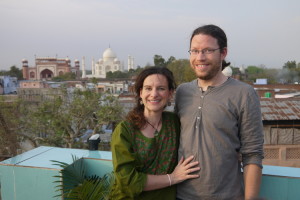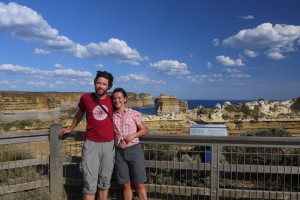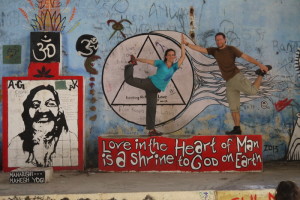 ---
Chiara Zanetti
Chiara is Yoga Teacher, travel guide and Thai Yoga Massage Practitioner.
After her MA in German, English and French Language and Literature at the University in Padova, Italy, Chiara moved to Munich and worked internationally as a manager in the healthcare sector for different enterprises. In her job she was traveling extensively and was able to combine the travel with the yoga practice.
In 2011 she spent two months in India and completed the Yoga Teachers' Training Course, recognized by the Yoga Alliance and the International Yoga Federation, at the Association of Yoga and Meditation with Yogi Chetan Mahesh in Rishikesh.For her it was a full immersion in the discipline she has been practicing for years, a study of a wide range of ancient and modern Yoga styles.
Chiara dedicates herself to her passions: traveling, outdoor sports and teaching Yoga and is used to teach in different languages. She aims of integrating Yoga in the everyday life, bringing the positive effects of this ancient philosophy even to the working environment.
She draws on many styles of Yoga, since she believes that each style deepens our understanding to the yogic path. She tunes into the unique needs of each student, whether it is building strength and flexibility or becoming more self-aware during the personal practice. She likes to show her students that yoga offers opportunities to discover the vitality of their body and their inner strengths, especially in the stressful everyday life.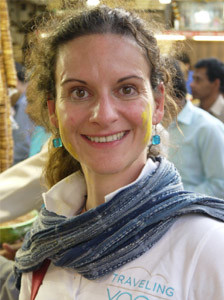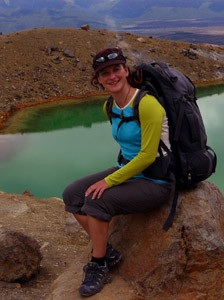 ---
Jürgen Husch
Jürgen is Yoga Teacher and travel guide and Thai Yoga Massage Practitioner.
Jürgen studied production engineering and worked successfully in the automotive field. He managed development teams in the electric/electronic field for a major Bavarian manufacturer.
He is a passionate traveler. Asia, the Pacific Region and South America are the places which inspire him most. Those trips were and are a spiritual enrichment for Jürgen. He spends most of the time outdoors. In cultural impressive places and surrounded by beautiful nature Jürgen started his path towards meditation. "Traveling and meditation are my paths to find myself. Meditating I recognize how I do better and better coping with everyday challenges in a positive way and in harmony with my goals and those of other persons."
Jürgen is especially interested in Buddhist philosophy and the related meditation techniques of Vipassana and Osho-Meditation.
At Traveling Yoga Jürgen takes care of the meditation and the sports events on-site and gives yoga courses. He combines his business knowledge with his interests and passions. Together with Chiara he does the organisation "behind the scenes".